Advancement again from the @LondonLakers program. Eisai Arai 1998 fwd from Japan dominated the GMHL in his first year of Jr hockey with 63 goals and 41 assists for 104 Pts in 42 games adding 3 goals in 1 playoff game earning GMHL south MVP and Most Sportsmanlike awards as well as All Star.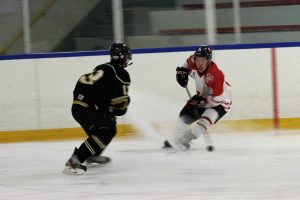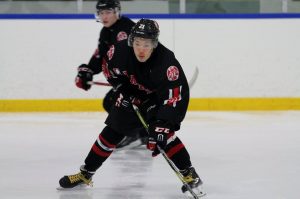 Has signed a PRO contract Crvena Zvezda – Belgrade, Serbia. Playing in the Slovenian IHL
Coach / GM Zehr says " EA came in last year determined and focused above and beyond any player in the GMHL from day one. This kid worked out, went running and workout out beyond belief, hence why he was involved in a astonishing 85% of our team's goals last year."
We wish him nothing but the best in his first year of Pro Hockey.
EA told us that he wishes us all the best in the future with our program, and hopes to see many more succeed like he has. " London Lakers, and Coach, very professional, make you work hard and believe in your talents. Help you adjust to Jr hockey and excel."
Zehr adds " Last season is over and done with, and looking forward to improving our program and our roster daily ".
With tryout camp and the start to season ahead of us, we have a very hungry and eager bunch that are ready to work, learn our systems and take advantage of our added ice time, Skills coaches and off ice programs set in place for a developing and successful season.