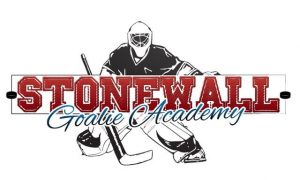 Let's bring your child's goaltending to the next level!
Bio
Shane started late in his hockey career at the age of 9 but quickly moved up the ranks. In his 3rd year made AA JR KNIGHTS, and the following year AAA Knights. In 1999/00 Shane was in his Bantom year and was ranked top 10 goalies in Ontario. In the very same season his team took the alliance championship and placed 2nd in the provincials winning Shane the MVP of the tournament.
During his first year of midget, Shane was called up for the London knights. Unfortunately Shane was too young to crack the roster so was sent to play with the strathroy rockets jr. B. Shane's dream was short lived as a devastating knee injury jeopardized his career, and eventually ended his hockey journey; so he thought.
Shane always had the love and passion for hockey, and Shane found a way to channel it through the young players today. His son Jaxon being his first pupil and young prodigy. From there his love of teaching blossomed! As he watched his son and other children flourish so did his business and demand. With that, Stonewall Goalie Academy was born! After 4 years of networking, grinding and making new relationships Shane has made a career out of something he thought he had lost. Something he longed for. And now, his hockey journey never ends as practice is his new favourite game.
Shane Bourbonnais
stonewall.ga29@gmail.com